A Strong History of Exceptional Property Management
JCap Real Estate is a leading real estate developer and property management company located in Eau Claire, WI.
Our portfolio includes residential student properties, residential market-rate properties, commercial properties, boutique hotel properties, self-storage facilities, and vacant development land.
About Our Partners:
Brian & Lorre Johnson
JCap Real Estate was founded in 1990 by Brian R. Johnson. Brian has nearly 30 years of experience successfully visualizing, identifying, and executing opportunities in markets that include Wisconsin, Indiana, and Minnesota.
Lorre L. Johnson, a partner, is leading the way in JCap's property management efforts. She has maximized the success of JCap's management year after year and has taken the approach that "Our tenants are our partners."
Our People Drive Our Success
We manage and maintain all our properties with an exceptional management team that offers a personal level of service that is unmatched. To our team, its more than just development, construction, or property management — it's about relationships that foster exceptional properties in our community.
At JCap, we take a custom approach to all or our projects, big or small. Through our nearly 30 years of experience and passion, we have expertly developed a proven development, construction, and property management system to deliver exception results.
JCap brings creativity, enthusiasm, and passion to every project they support. Real estate is an investment, and it's JCap's number one priority to maximize that investment.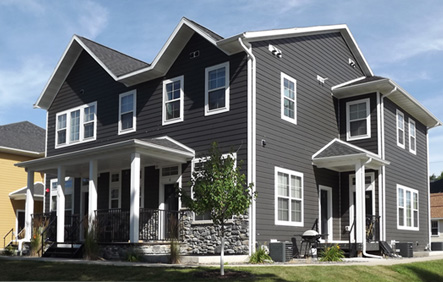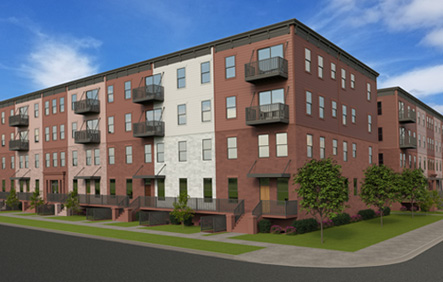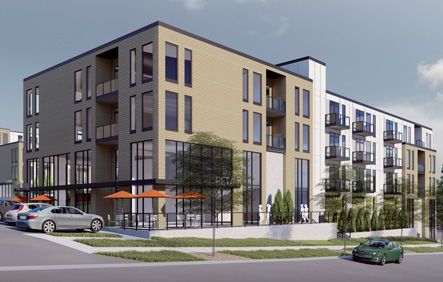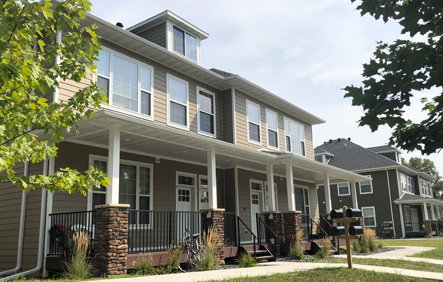 WHAT WE'RE UP TO
Midtown Commons
In 2019, JCap performed extensive market research in Madison WI, and identified a major demand for housing on Madison's West side. Midtown Commons will offer first class amenities including a fitness center, rooftop party area, pool, hot tub, dog run and heated underground parking.
The 101 Apartments
Project is in the planning and entitlement stage and targeted to begin construction in 2021. Amenities will include underground heated garages, river walk frontage in downtown Eau Claire.
Wilson Square Apartments
Anticipated construction start date of May 2020. Wilson Square will be a 115-unit market rate apartment located within downtown Eau Claire, footsteps from local area amenities including underground heated parking, roof-top terrace, Wilson Park, YMCA, Children's Museum, and the new Pablo Center at the Confluence.